Movers Calvert County Maryland
Moving Services
Residential
Commercial
Military Moves
Pianos
Hot Tubs
Calvert County Moving Company
A local business made up of five star Calvert county movers in Southern Maryland. We love the area and have had the privilege of helping so many in the area pack up and move with our quality moving services.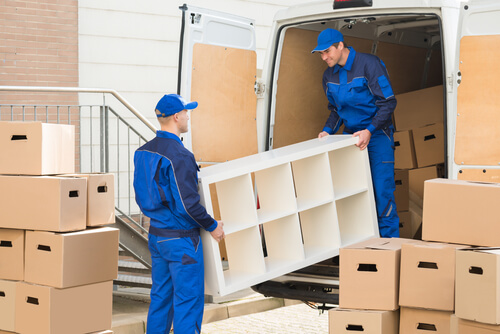 Serving others for over a decade
Our area of expertise is packing up and moving whatever is needed. We started at as a small local business, but have slowly grown our staff to consist of a fun group of hard-working employees.
Packing is one of our specialties. We've moved a lot of boxes over the years, so we've learned a thing or two about how to pack and what to avoid. Did you know that heavier things such as books should be packed in a smaller sized box?
Cities we service throughout the county
In case you are new to the area and are not familiar with the local towns, here's a list of our great cities. This is in hopes of making your relocation easier. We wish you all the best in this new chapter in your life.
St. Leonard
Broomes Island
Fully Licensed and Insured
Safety always comes first, but we are fully covered if anything goes wrong
We're Not a Large Chain
We are a local Calvert county moving company
Piano Movers & Hot Tub Movers
Friendly Service With a Smile
Who has time for grumpy movers?
100% Customer Satisfaction or we are not done
Our guarantee to all our customers
Background-Checked Employees
Only the most trustworthy are employed

Moving Has Never Been This Easy
We Guarantee It!
Home Services
As a company we started out with only home moving services. Today, we still bring all that experience to each move. Our goal is to make the process as stress-free and easy as possible for you and your loved ones.
Business Services
Our comprehensive business moving services range from internal office transfers to the relocation of hundreds of employees and pieces of office furniture across town. Our trained staff is trained from packing to unpacking.
Military Moves
The Naval Air Station Patuxent River is located in St. Marys county, and is considered part of Southern Maryland. Please contact us about what services we are able to provide with pride to help you with your move.
Piano Movers
Pianos can weigh 400 to 1,500 pounds and requires special handling to protect fragile components. Not just any Calvert county moving company can consider themselves piano movers. But we can! We have the training, experience, and equipment needed to get the job done.
Hot Tub Movers
Moving a hot tub is no easy task. A 56 square foot hot tub without water typically weighs around 900 pounds. It could weigh up to 6,000 pounds with water! We highly recommend hiring trained and experienced Calvert county movers to help you with the relocation.
More Unique Moving Services We Offer
Southern Maryland Removals
Do you have an old refrigerator you want gone? Or how about that giant piece of furniture that none of the thrift shops want? We've even helped families clean out a loved ones home after they've passed… We don't even need to know your reason for needing something removed!
There's a variety of reasons why some may need help removing items from their property in Southern Maryland, and we've heard many of them. We understand it's an important service, and that is why we continue to offer it.
In Home Moving Services
In addition to being piano movers and hot tub movers we also have seen the need to offer our in-home or on-site moving services for a variety of other items. Our background-checked movers are trained how to move particularly large and heavy items inside or outside your home.
Instances and examples of when you may need this service include: Any large items up or down stairs. Large furniture around tricky corners. Your storage shed from one part of the yard to another. Not sure if we can help? Just ask!
Move Faster Than You Ever Have Before
We Guarantee It!
Benefits of Using an Experienced Moving Company in Southern Maryland
Have you ever seen those YouTube videos where the rental trucks are too tall for the bridges they're trying to drive under? The result is thousands in property damage to the trucks and often to the furniture or other boxes and items that are being transported.
That extra stress on move day sounds great! … Said no one, ever.
While that terrifying ordeal isn't as common in Calvert county, it is definitely one good reason to let experienced Southern Maryland movers handle your move day. All of our licensed and insured movers are comfortable with the roads and driving conditions throughout the area. They know which roads to take, and which to avoid.
It also becomes our problem to cover any accidental damage done to your belongings while in transport.
Oh, and in case you're curious and want to check out how bad the damage to a rental truck can be when driving under a bridge that's too low, search YouTube for "eleven foot eight bridge". You're welcome.
A few more reasons to hire a professional moving company in Southern Maryland:
Move faster
The hassle and extra headache of renting out a trailer or rental truck.
Save your back!
Move faster
How many times in your life have you moved? Five times? Ten? Fifty?
We do this almost 365 days a year, so we've figured out what works the fastest with the best results and what doesn't. We wouldn't call our process automated, just really well coordinated.
Do you really want to worry about what combination of boxes and tape go well together? Or what to use to pad your 65″? Or how in the world to properly wrap up your grandma's collection of really expensive china? Here's a hint, the cheap boxes at Wal-Mart just won't cut it for most moves.
Do you really want to spend all day, if not multiple days loading up a rental truck just to have to unload it all yourself? Our five star moving team can guarantee that they will cut your move time by a minimum of half!
The hassle and extra headache of renting out a trailer or rental truck
…and then having to worry about making sure it gets back on time. You have plenty on your plate already. Getting your utilities all moved over, change of address, updating your license and DMV info, maybe meeting your new neighbors? And many often move for work, so umm, you've got that new job to focus on too.
Who wants to add "get the rental truck back by X o'clock so we don't have to pay the extra fee" on your to-do list?
When you hire Calvert County Brothers Moving we help you cross off things on your list, not create more things for you to do.
Save your back!
We're not being dramatic with this one. Back pain has become a serious problem these days. We hear more and more stories of ones that have injured themselves during the relocation process. If you're not properly trained in the best techniques on how to lift furniture and heavy boxes, this is a real risk.
We've already discussed all that you already have on your plate when moving, so seriously, who needs to add "recovering from back injury" to that list?
Safety First
As a five star Calvert county moving company we are continually training in all things safety. Our quality trained crew's first priority is safety at all times, every time. Not just to themselves, but to you and your property. They have all been trained in the safest, yet most effective methods when handling all types of items. From the heaviest and most awkward-sized to the most fragile, we can handle it safely.
We emphasize to all our Calvert county movers that safety starts in the planning phase. When assessing your specific move, we take note of your items and develop a customized approach to how they will pack and load your items while also taking note of what your property looks like. Will there be stairs, narrow doorways, or landscaping we need to be careful with, etc?  We like to think of it as 'moving smart'. 
Calvert County Movers
If you're moving into Calvert County then we're here to welcome you. We know you won't be disappointed with what this great area has to offer. Feel free to ask about the local hot spots and places for good grub.
If you're leaving, then well, we're sure you have a good reason and we're happy to help. Relocation usually means a new chapter in life. We're ready to make the transition a bit easier for you.
Serving all of Southern Maryland

Calvert Coutny Brothers Moving
Average rating:
11 reviews
Mar 8, 2019
Great packers, and organized movers. I always know i can count on calvert county brothers moving!
Mar 7, 2019
5 star moving service! If you have been looking for a reliable company to help you pack and move, hire these guys!! They are wonderful to work with.
Mar 1, 2019
Great moving company, so happy we were recommended them. They were very polite and careful with our belongings.
Mar 1, 2019
THese are the best movers in calvert county! They were fast and affordable!
Jan 28, 2019
You all helped us pack, load, and move our belongings quickly and cautiously. I was very impressed with how polite each worker was and how careful you all were. Thank you for the great service.
Jan 28, 2019
Fast & Reliable Service! You truly are a 5 star company.
Jan 21, 2019
Thanks for making our last move the easiest one of our lives! It was stress free and you all did the heavy lifting for us. We will be calling again if we need your moving services in the future.
Jan 21, 2019
I am very impressed with this moving company. They came prepared and ready to work. They also had all the right supplies to help us pack up our belongings quickly.
Jan 15, 2019
Thank you for working hard and being so cautious with handling our items. 5 star moving company right here!! i will be recommending you all to my friends and family.
Jan 15, 2019
We hired these guys because we heard great things about their company, and the 5 star reviews did not disappoint. They move quickly but are very efficient and careful. I will definitely be using this company again!